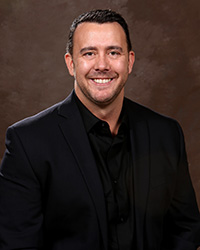 Travis R. Liddell M.D.
"I am a board-certified, orthopedic surgeon who specializes in general orthopedics, with special interests including, but not limited to, sports injuries, joint replacement surgery, hip/knee/shoulder arthroscopy, and trauma. My initial medical training was completed at Loyola University in Chicago, followed by my orthopedic residency training at Tripler Army Medical Center in Honolulu, HI.
After my residency training, I served at Womack Army Medical Center at Fort Bragg, NC, home of our 82nd Airborne and Special Forces, where I served as a staff orthopedic surgeon to our country's active duty soldiers, veterans, retirees, and their families. In addition, I was asked to serve as the designated staff Orthopedic Surgeon and Sports Physician for an elite special forces unit for the US Army Special Operations Command. Having the opportunity to serve this unique group of professional soldiers and athletes allowed me to expand my experience in sports medicine, arthroscopy, and trauma while working with some of our countries most elite athletes and professional soldiers. In addition, Fort Bragg was an excellent place to gain experience in trauma with the large airborne division stationed there, as well as total joint replacement, since it had a large veteran referral population from the local VA hospital.
In 2010, as part of my service in the Army, I deployed to Iraq to serve with the 28th Combat Support Hospital. During my time there, I provided acute trauma and orthopedic care to our soldiers injured in combat, as well as surgical care to Iraqi soldiers, Iraqi civilians, British Allied soldiers, and contractors supporting our mission from a variety of other nations. Despite the hardships and sacrifices of an overseas deployment, I was humbled and honored to be given the opportunity to provide care to our military personnel serving our country.
In 2011, I was able to pursue my goal of traveling to East Africa for a volunteer medical mission at Tenwek Hospital in rural Kenya. While both demanding and incredibly rewarding, this opportunity as a staff orthopedic surgeon once again allowed me to gain experience with patients of a variety of ages, medical conditions, and a variety of challenging traumatic injuries. This opportunity also allowed me to participate in teaching surgical residents at the Academy of Christian Surgeons Surgical Residency Program in Bomet, Kenya.
After nine years of active duty service as an officer and orthopedic surgeon in the United States Army, I moved to Sioux Falls, SD in 2013 to join a phenomenal group of physicians at CORE Orthopedics. I am very excited to join this group of experienced surgeons, and my family and I are proud to become members of the Sioux Falls community. I would be honored to care for you or your family with any of your orthopedic concerns or injuries to the best of my ability."
Dr. Liddell is board certified by the American Board of Orthopedic Surgery. He is a fellow in the American Academy of Orthopedic Surgery, and is also an active member of the Arthroscopy Association of North America as well as the Society of Military Orthopedic Surgeons. He has received multiple awards for his research work in orthopedic surgery as well as several other awards for his military service as an orthopedic surgeon. While providing care for our military's men and women in a combat zone, he was awarded the Bronze Star for his service during Operation Iraqi Freedom.
For additional information regarding Dr. Liddell's education and training, certificates, licensure, publications, awards, honors, memberships in professional and honorary societies, volunteer and community service, presentations, research, and interests, please see below.
Education
| | |
| --- | --- |
| M.D., Loyola University – Stritch School of Medicine, Chicago, IL | 07/2000 – 06/2004 |
| B.A., University of Wisconsin, Madison, WI | 08/1995 – 09/2000 |
Postgraduate Training
| | |
| --- | --- |
| Surgical Internship, Tripler Army Medical Center, Honolulu, HI | 06/2004 – 06/2005 |
| Orthopaedic Surgery Residency, Tripler Army Medical Center, Honolulu, HI | 06/2005 – 06/2009 |
Military Service
| | |
| --- | --- |
| Active Duty Officer and Orthopedic Surgeon, Medical Corp, United States Army | 06/2004 – 06/2013 |
Clinical Appointments
Current Position
Staff Orthopedic Surgeon, CORE Orthopedics - Sioux Falls, SD

Designated Staff Orthopaedic Surgeon and Sports Physician to United States

09/2011 – 05/2013

Army Special Operations Command Unit (USASOC) at Fort Bragg, NC

Staff Orthopaedic Surgeon, Department of Orthopaedic Surgery, Womack Army Medical Center, Fort Bragg, NC

07/2009 – 05/2013
Previous Position
Designated Staff Orthopedic Surgeon to United States Army Special
Operations Command Unit (USASOC) at Fort Bragg, NC
09/2011 – 05/2013
Staff Orthopaedic Surgeon, Department of Orthopaedic Surgery,
Womack Army Medical Center, Fort Bragg, NC
07/2009 – 05/2013
Chief of Orthopaedic Surgery, 28th Combat Support Hospital, Sather Air
Force Base, Baghdad, Iraq
01/2010 – 06/2010
Medical Mission Volunteer and Staff Orthopaedic Surgeon, Tenwek
Hospital, Bomet, Kenya
09/2011 – 09/2011
Teaching Appointments / Experience
Attending Orthopaedic Surgeon, Instructor and Mentor to Pan African
Academy of Christian Surgeons Surgical Residency Program, Tenwek
Hospital, Bomet, Kenya
09/2011 – 09/2011
Attending Orthopeadic Surgeon Mentor for Womack Army Medical Center
medical intern and physician assistant students.
07/2009 – 05/2013
Academic Chief Resident: Developed year-round orthopaedic surgery
teaching and OITE preparation curriculum for Tripler Army Medical
Center Orthopaedic Residency Program.
07/2008 – 11/2008
Board Certifications
| | | |
| --- | --- | --- |
| American Board of Orthopedic Surgery | | |
Licensure
State Medical License

South Dakota
Minnesota
Iowa
Memberships in Honorary and Professional Societies
American Academy of Orthopedic Surgeons
Society of Military Orthopedic Surgeons
Arthroscopy Association of North America
Alpha Omega Alpha Medical Honor Society
Diplomate of the American Board of Orthopaedic Surgeons
Awards and Honors
| | |
| --- | --- |
| State Medical License | Award Date |
| Bronze Star Medal, United States Army | 06/13/2010 |
| Iraqi Campaign Medal and Star | 07/10/2010 |
| Army Achievement Medal | 06/15/2009 |
| Army Commendation Medal | 05/20/2009 |
| Army Commendation Medal | 05/16/2008 |
| Third Place Best Presentation, Hawaii Orthopedic Ass. Spring Symposium | 04/2008 |
| Army Achievement Medal | 12/14/2007 |
| Army Certificate of Achievement | 06/19/2007 |
| Best Paper/Presentation Award, Linvatech Sports Conference | 05/2007 |
| Best Paper/Presentation Award, Hawaii Orthopedic Ass. Spring Symposium | 05/2006 |
| Global War on Terror Service Medal | 07/01/2004 |
| National Defense Service Medal | 07/01/2004 |
| University of Wisconsin – Veterinary Medicine Academic Scholarship | 06/1996 |
| National Merit Scholarship | 05/1995 |
| Meritorious Service Medal | 04/10/2013 |
| AAOSM O'Donohue Sports Injury Research Award | 2007 |
Presentations
| | |
| --- | --- |
| Incidence of Meniscal Pathology with Delayed versus Acute ACL Reconstruction, Hawaii Orthopedic Association Spring Symposium, Honolulu, HI | 04/2009 |
| Multip-planar Osteotomy for Surgical Correction of Cubitus Varus Deformity, American Academy of Pediatrics Annual Conference, Boston, MA | 10/2008 |
| Multi-planar Osteotomy for Surgical Correction of Cubitus Varus Deformity, Hawaii Orthopedic Association Spring Symposium, Honolulu, HI | 04/2008 |
| Acute versus Delayed ACL Reconstruction, National Athletic Trainers Association Annual Convention, Los Angeles, CA | 06/2007 |
| Acute versus Delayed ACL Reconstruction, Linvatec Residents & Fellows Sports Medicine Conference, Palm Island, FL | 05/2007 |
| Acute versus Delayed ACL Reconstruction, Society of Orthopaedic Surgeons Annual Conference, Honolulu, HI | 12/2006 |
| Acute versus Delayed ACL Reconstruction, Hawaii Orthopedic Association Spring Symposium, Honolulu, HI | 05/2006 |
Publications
Bottoni CR, Liddell TR, Trainor TJ, Freccero DM, Lindell KK. Postoperative Range of Motion Following Anterior Cruciate Ligament Reconstruction Using Autograft
Hamstrings: A Prospective Randomized Clinical Trial of Early Versus Delayed Reconstructions. Am J Sports Med 2008; 36:656-62.
04/2008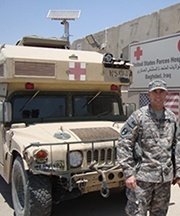 Service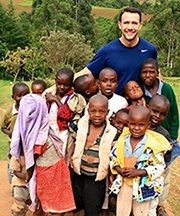 Compassion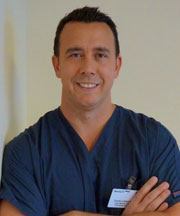 Experience