Dr. Liddell's Team
Dr. Liddell is proud to have a highly trained, compassionate, and experienced professionals on his team. Combined, these individuals have over 80 years of experience in orthopedic surgery and sports medicine.
Mike Langston, PA-C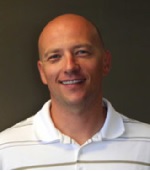 Mike has been working with Dr. Liddell since 2018. With over 22 years of orthopedic experience in total joint replacement, sports medicine, and spine, he has decades of experience which give him an advantage over many of his peers, making him a leader among them. His incredible knowledge base and skill set allow him to provide expert orthopedic care for patients in the clinical setting, as a surgical assistant, and during their perioperative recovery.
In addition to his extensive experience, Mike also has a background in Athletic Training, even furthering his knowledge base and ability to help patients. His attentive, caring attitude and personal attention that he gives to each and every patient and family member make him an essential part of the team.
---
Ben Klinkhammer, PA-C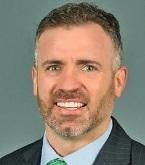 In 2021, Dr. Liddell had the opportunity to expand his team with Ben. With this incredible addition to the team, access to orthopedics has greatly increased for patients in Sioux Falls, Dell Rapids, Freeman, and Pipestone, MN. With him, Ben brings over 17 years of experience as a advanced practice provider, and over 8 years of orthopedic experience as an orthopedic clinician and surgical assistant.
His extensive background and knowledge in orthopedics, significant attention to detail, responsiveness, and genuine kindness and concern, make him one of the best providers in orthopedic care.
---
DeeAnna Buse, RN
DeeAnna is simply put, one of the most accomplished nurses in orthopedic surgery. She has an unbelievable 36 years of experience in caring for orthopedic patients. Her background, along with her sympathetic and warmhearted personality, allow DeeAnna a rare level of experience and knowledge to help orthopedic patients get the most during their visits with Dr. Liddell, ensuring they are well cared for throughout their entire experience. Based on her years of experience and reputation with patients, DeeAnna has recently been selected to transition into Avera's orthopedic triage position where she will be assisting patients with more severe and urgent issues.
---
Samantha Lang, AT
Dr. Liddell is incredibly lucky to have a dedicated and experienced athletic trainer on his team. With over 7 years of experience as an athletic trainer at the collegiate level, Sam brings an additional asset to all of Dr. Liddell's sports patients who need extra care and guidence concerning what to expect before and after surgery. Sam has a genuine ability to connect with patients and her passion for her job shines through in her excellent report with patients and staff. Prior to joining Dr. Liddell's team, Sam was an athletic trainer for the University of Sioux Falls, which has allowed her to bring her experience in bracing, casting, and ensuring patients goals are met to the medical setting. With Sam's help, patients are quickly able to return to the sports and activities they love. She plays an essential role ensuring good communication between Dr. Liddell and his patients' physical therapists. Her experience and care play a huge role in helping patients to return to the sports and activities that they love.
---
Emma Klein
As Dr. Liddell's surgical scheduler, Emma makes the essential and somewhat challenging job of guiding patients through their surgical experience seem effortless. As an invaluable member of Dr. Liddell's team, Emma handles the responsibility of scheduling the array of specialized studies that are part of the orthopedic workup and obtains insurance approvals for patients in a timely and convenient manner, helping the patient to navigate the surgical process as smoothly as possible.
---
Tara
As the newest member of the team, Tara brings years of patient care experience from within Avera. Her outgoing personality and caring attitude demonstrate incredible dedication to providing her patients with an excellent experience during their visit.