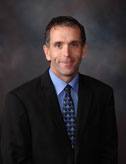 Richard Zieske P.A.
Rich Zieske is a skilled, highly qualified physician assistant with a vast amount of experience in orthopedics, urgent care, and family practice. Rich has worked in orthopedics for over ten years and has had the opportunity to workin multiple orthopedic subspecialties. His orthopedic experience includes, but is not limited to, hand/upper extremity, shoulder, knee, and sports medicine. In addition to working full-time as an orthopedic physician assistant in the clinic setting, Rich has also been providing after hours patient care for the CORE Orthopedics.
Rich has acquired multiple degrees in the heath sciences. He completed his Bachelor of Science for physician assistant in 2001 at University of South Dakota School of Medicine. Previously, Richobtained a masters degree in Exercise Physiology from Minnesota State University, and a Bachelor of Arts in Chemistry and Physical Education.
Rich has been providing excellent care for patients in the Sioux Falls community for over ten years. He lives in Sioux Falls with his wife and children, and he is a devoted sports fan and avid golfer. Dr. Liddell feels incredibly fortunate to be able to work with such an experienced, hardworking, and talented physician assistant who shares his dedication to providing exceptional patient care to our community.
Rich is a highly experienced physician assistant with over 10 years of experience in orthopedics as well as additional experience in primary and urgent care.
Current Position
Physician Assistant-Orthopedics
Specialty Orthopedics
Sioux Falls, SD
2012-Current
Prior Professional Experience
Physician Assistant-Urgent Care
Avera Queen of Peace Hospital
Mitchell, SD
2011-2012
Physician Assistant-Urgent Care
Sanford Acute Care
Sioux Falls, SD
2001-2011
Physician Assistant-Orthopedics
Hand/Upper Extremity
Sanford Orthopedics and Sports Medicine
Sioux Falls, SD
2008-2011
Physician Assistant-Orthopedic Urgent Care
Sanford Orthopedics and Sports Medicine
Sioux Falls, SD
2007-2008
Physician Assistant-Family Practice
Sanford Family Medicine Clinic
Sioux Falls, SD
2005-2007
Physician Assistant-Orthopedics
Knee & Shoulder Arthroscopy and Sports Medicine
Baker Specialty Orthopedics
Sioux Valley Clinic
Sioux Falls, SD
2001-2005
Cardiovascular Technologist
Abbott Northwestern Hospital
Minneapolis, MN
1996-1999
Intern-Exercise Physiologist
United States Olympic Training Center
Lake Placid, NY
1993
Education
University of South Dakota School of Medicine
Bachelor of Science: Physician Assistant Studies
Vermillion, SD
1999-2001
Minnesota State University
Master of Arts: Exercise Physiology
Mankato, MN

1992-1993

Southwest State University
Bachelor of Arts: Chemistry & Physical Education
Marshall, MN
1987-1991
Associations/Memberships
| | |
| --- | --- |
| American Academy of Physician Assistants | 2001 |
| South Dakota Academy of Physician Assistants | 2001 |
| American College of Sports Medicine | 1993-1998 |
Educational Courses
Masters Course in Shoulder Surgery
Naples, FL
2004
Annual Midwest Arthroplasty Course: The Knee
Minneapolis, MN
2004
AAPA Annual Physician Assistant Conference
Las Vegas, NV
2004
Sioux Valley Trauma Symposium
Sioux Falls, SD
2004
Advanced Trauma Life Support
Fargo, ND
2003
Advanced Cardiac Life Support
Sioux Falls, SD
2003
AAPA Annual Physician Assistant Conference
New Orleans, LA
2003
Presentations/Lectures
| | |
| --- | --- |
| Pfizer Pharmaceuticals-Post Operative Pain Management | 2004 |
Licensure/Certifications
| | |
| --- | --- |
| South Dakota State Board of Medical Examiners 0492 | 2001 |
| US DEA, Schedule II-V | 2002 |
| ATLS | 2003 |
| ACLS | 2011 |
| PALS | 2011 |
| CPR | 2011 |
Hobbies and Interests
Family, travel, sporting activities as both fan and participant. Avid golfer and follower of Minnesota Vikings, Twins, Timberwolves.